Arm your business with the efficiency, automation, and data needed to compete in the marketplace. Seamlessly integrate your website functionality with a full suite of back end tools using a central database.
Easy to use catalog management
Lightning fast page load speeds
Intelligent inventory management
Optimized sales pipelines
Automated process flows
Powerful bookkeeping
Diverse data insights
And much more!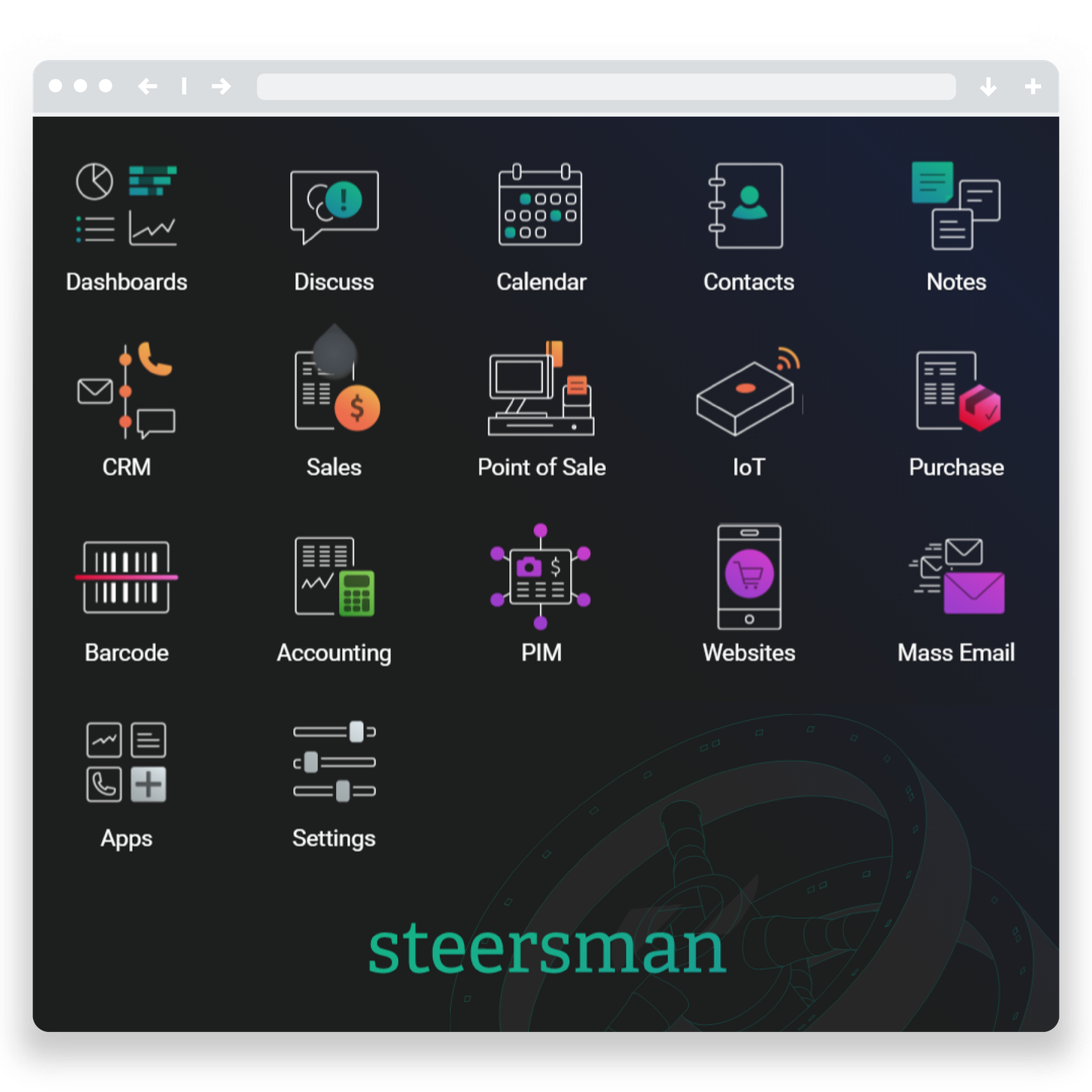 Realize incredible return on investment and gain a significant advantage by taking your ecommerce and ERP solutions further with Steersman's proprietary additions and improvements to Odoo's suite of tools.
Powerful product information management (PIM) functionality
Efficient online and phone payment processing
Robust content management system (CMS)
Reliable user session management
Customizable website functionality
Multiple layers of military-grade security provided by the sophisticated Steersman-managed cloud architecture safeguard every aspect of your operation - from checkout to accounting and everything in between.
Smooth failovers
Frequent backups
Optimized load balancing
Content delivery network (CDN)
and More!
High performance websites
Reduce bounce rates, increase conversion and ultimately boost the bottom line with Steersman's ecommerce technology.
Single-page application technology for immediate website response
Page pre-rendering with Next.js to improve navigation speed
Integrated SEO built into the design for improved ranking
Auto-correct, auto-complete, and auto-suggest search functionality with Elasticsearch
Easily manage large catalogs of products with multitudes of product specifications
Designs meet and exceed ADA accessibility guidelines
We have taken a representative sample of 100 popular websites and tested them alongside Steersman's Odoo ecommerce sites using Google's standard measuring tool.
Steersman's ecommerce comes up on top every time!
Efficient Design
Steersman makes the most of search engines' "crawl budget" for all our sites and we implement regular improvements as rules change over time.
Feeds Bots Properly
We ensure our sites give crawler bots great structure and lightweight pages to guarantee that search engines rank you better.
Quality Sites Rank Best
Get higher UX scores with our high performance structured websites to ensure a ranking boost for all search engines.
Great UX designed with mobile first
Improve engagement and guarantee intuitive navigation. Steersman's ecommerce designs are always created for mobile first and then adjusted for screens of all sizes to ensure that the site looks great and functions smoothly whether your customers are on a smartphone, a tablet or a desktop monitor.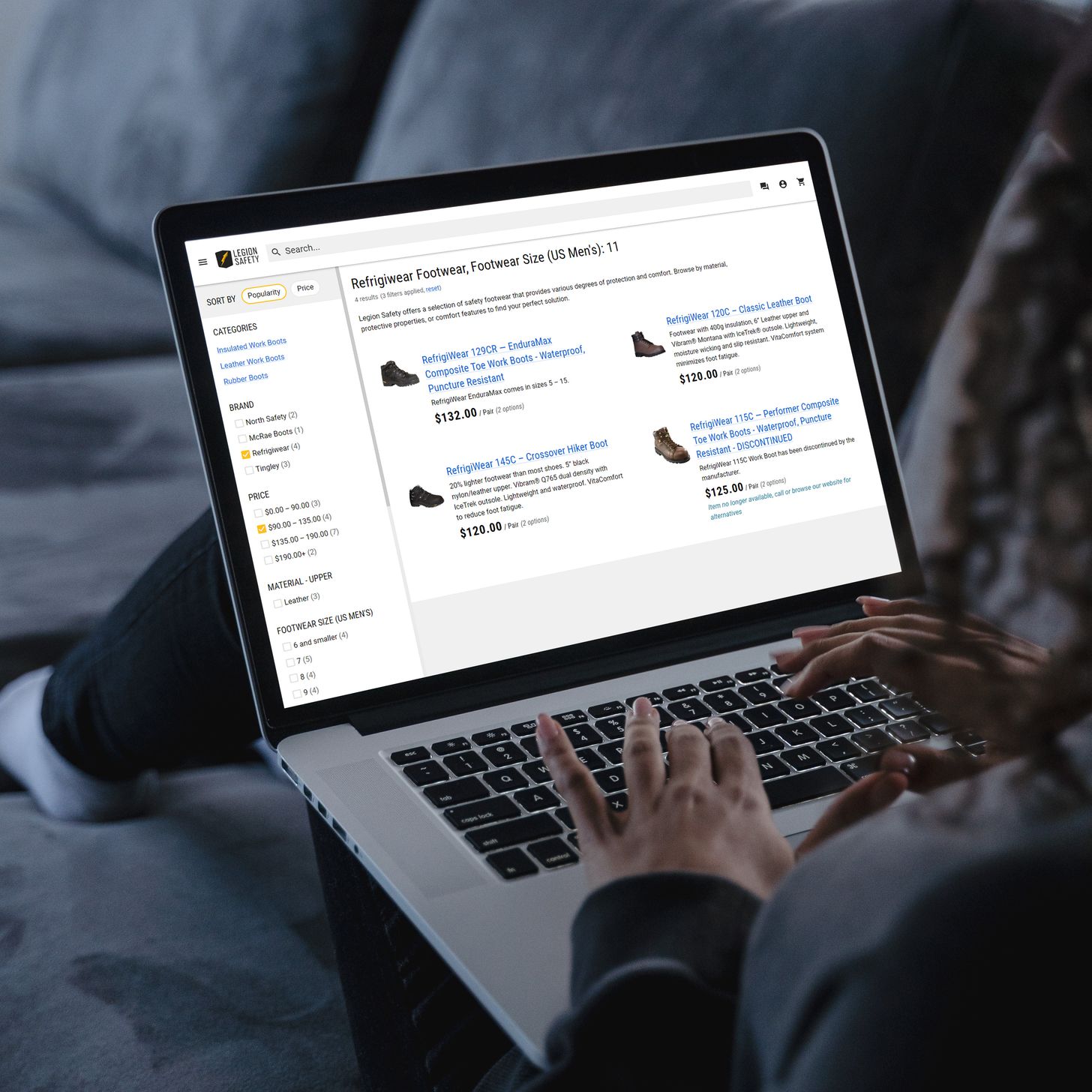 Empower your users to easily search through and navigate catalogs of any size. With Steersman's ecommerce suite, your customers will never end up in the weeds!
Optimal support for catalogs of 1,000,000+ products
Split-second page loading and filtering
Fully structured indexable URLs for relevant filter results pages and maximum SEO benefit
Ideal functionality for companies whose clients shop for items by specifications
Optimized Templates
Convey your distinct brand to your audience with Steersman's standard designs and templates created for optimal performance and ease of use.
Full Content Control
Enable your team to make content updates themselves and quickly respond to the changes in the marketplace with Steersman's tools and guidance.
Design Customization
Take control of your site's visuals with Steersman's ecommerce, which takes full advantage of Simplified React (JSX) components coupled with scoped SCSS.
See Steersman's ERP solutions in action