What Marketers and Users Want from E-Commerce On-Site Search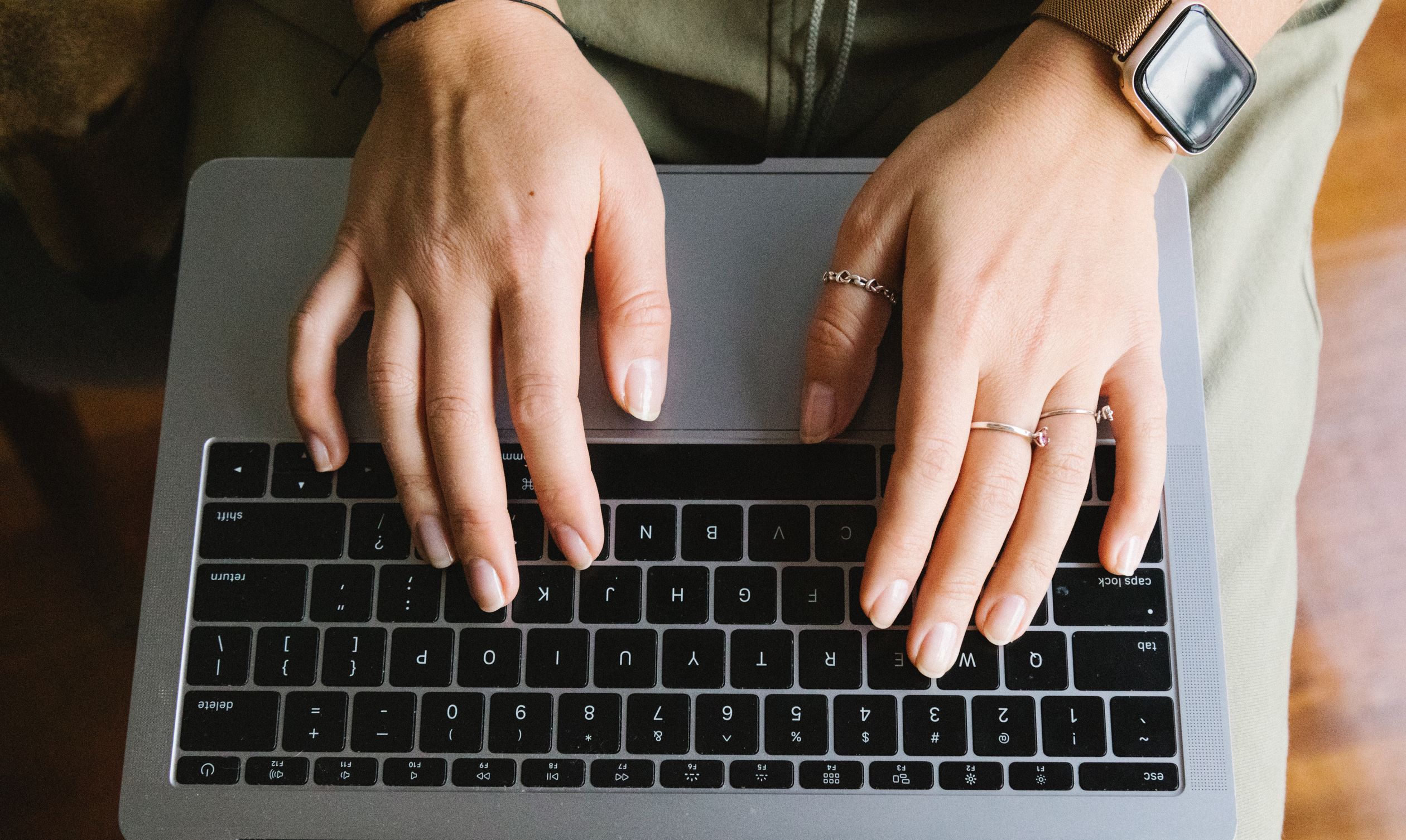 One of the realities of small-business e-commerce is that getting shoppers to your website isn't the only difficult part of the process—there's a second part you need to address if you want to optimize sales.
People on the Web have notoriously short attention spans. Look at your site analytics. Check out your bounce rates, number of pages visited, and time-on-page stats.
People shoot in and out of your site, often without looking at a second page, or only looking at pages for mere seconds. If visitors to your site can't immediately find what they want, they'll bounce. Often to your competitors.
Getting people to your website is a great start, but keeping them there is critical. One way to do that is to implement effective internal site searching. Five years ago, having a robust, multi-faceted search capability wasn't an affordable option for small and medium size e-commerce businesses. Today, it's become commonplace. However, affordable and valuable aren't the same things.
To get the real benefits of site search, you must understand what users want in search and auto-complete, understand what you as a marketer can add, and use a system that offers both.
What Users Want in Site Search Functionality
1. Search box location
The location of your search bar is critical. If people can't find it quickly, they may exit and jump to Google. Don't try to be innovative—keep your search bar where people are used to seeing it, at the top of the page, in the middle.
2. Search box size
Make sure your search box is big enough. Don't assume that because visitors can see the first 10 characters, they know they're on the right path. A short search bar makes it difficult to go back and edit searches, add words or delete them.
Start with a longer search bar (enough for several words) and then use your analytics to see the average number of characters your visitors use. You can then tweak your search box to make it work for your average search term length.
You don't have to make your static search box very long. If you need more room, using a dynamic search box, you can have the box expand when a user clicks inside the search box or starts typing.
3. Speed
Users also want speed. Google PageSpeed Insights and Lighthouse confirm that users don't want to wait for results. A look at your bounce rates and time-on-page statistics will verify that internet users have very short attention spans. Your site search function must return almost instant results if you want to maximize users' time on your site.
4. Relevance and clicks
In addition to fast search results, users want to get to their pages directly. If a user must navigate several pages to get to the one she wants, she will leave. This is why relevant results must be provided from the first search.
5. Search query editing
Keep searches intact. Don't overwrite the user's initial typing with your results. If the results aren't what the user was seeking, she is more likely to bounce if she has to re-type her query from scratch.
6. Sorting results
Consumers want to be able to sort their results, often by price or reviews.
7. Results quality
Most importantly, your results must provide the user with the information he's looking for.
"We're sorry, we can't find what you're looking for" messages will cause an exodus from your site. Your site search must provide alternative results when visitors misspell words or ask for information your site doesn't contain (or exactly match).
Similarly, if your website has both products and informational content, it may be good to ensure that your search can return both types of results.
8. Filtering results
Users can benefit from advanced search filtering capabilities – providing checkboxes shoppers can use to better filter their results before beginning to type words.
9. Graphic results
Another way to make it easier to shop is to include product thumbnail images in results. Letting shoppers click on the search result with an image to add it directly into the shopping cart might help even more, depending on the type of purchase that visitors are making.
10. Search by data field
E-commerce website owners need to design around consumer visitors or business buyers. A consumer might need words returned as results, while a business buyer might use part numbers during a product search.
Consumer shoppers often want search results that take them to products categories vs. specific items. For example, consumers often search for "blouses", not "Green Ralph Lauren blouses".
Business buyers, on the other hand, often shop for specific products, by exact name or product number. Often, a business shopper does not have a choice in what he needs to buy.
Functionalities marketers can use in site search functionality
Website owners want to keep visitors on the site, give visitors the results they want, suggest results that spur more sales and get people to purchase. Businesses can do this with a variety of technology functions.
1. Tweaking results
Ability to customize search results quickly can help you test various approaches. Marketers also want the ability to customize their search functions to offer more suggestions.
2. Search reports and analytics
A variety of reports and analytics tools will help you understand how people use the on-site search, how to continuously improve their experience, what products people search for, what words they use, and how to drive more sales (or more profitable sales).
3. Automated results optimization
Automatic optimization based on collected analytical data. For example, if a search query X produces results A, B, and C, but most users click B, the automation may be able to reorder the results to show B first. Though manual boosting and prioritizing of results for specific queries gives a good level of control, it is easy for the management of complex lists of queries to become unmanageable and end in a decreased user experience in the medium/long term.
4. Manageable search results boosting control
Ability to boost products manually or algorithmically – based on stock level, margin, markup, special events, etc
5. Bulk data update tools
Tools to review, clean up, and update large amounts of data including search boosting criteria, product attributes, product names and descriptions, etc.
After the Visit
Even after a visitor has left your site, your internal site search functionality can benefit you.
Analyzing the keywords your site's visitors enter into your website search engine helps you make quick modifications to your landing pages, blog, product pages, shopping cart and other areas of your site.
You'll not only improve site usability, but also be able to make changes that improve performance. In addition to adding new, helpful information, you can correct problems that drove users away. If you find enough customers are searching for items you don't carry, you'll get ideas for new items and product lines to sell.
Using specific search terms, you can create a better, more relevant inbound marketing funnel. You'll not only be able to create and post more relevant content, you'll also be able to improve SEO with better keywords.
All of these lead to more time on your site, page visits, shares, conversions and sales.
Auto-Complete and Auto-Suggest Search
One area that improves with search data is your ability to provide better auto-complete/auto-suggest results.
Auto-complete is the function of suggesting words and phrases as visitors to your site begin typing. This helps make searching faster, corrects misspellings and suggests multiple topics.
Suggesting multiple topics can lead to your visitor making a purchase they haven't thought about when they came to your site. For example, a visitor looking for kitchen knives might start typing "kitchen kn…" and your auto-complete search would immediately suggest "kitchen knives" and "cutting boards".
If you are interested in learning more about on-site search and its various functions, you may find our other article on "how auto-complete and auto-suggest functions work" useful.
Off-the-Shelf or Custom Site Search?
More and more companies offer turnkey site search tools, and many websites come with a free site search tool. However, most of these products suffer from the same problem.
"Most, if not all, off-the-shelf e-commerce sites with built-in site search applications use relational databases," explains Art Shipulin, chief technology officer at Steersman. "These are not well-suited for site search or auto-complete functions, leading to search functions that offer either speed or the most relevant results for the search term - they aren't capable of producing both."
"We built Steeersman's smart website search and search auto-complete applications using the open source Elasticsearch software, which is currently the best way to go if you want speed, optimal search results and complete scalability."
IT teams at e-commerce companies can download Elasticsearch and start working on it, but it can take months to learn.
Using a vendor that creates integrated systems not only gives you a seamless suite of website tools, but a partner who stays on the cutting edge of e-commerce technology.
Other information to consider when deciding on e-commerce systems
Is Steersman the right partner to upgrade your e-commerce?
Steersman provides not only the technology for operating a world-class website, but also the support staff who have the insight needed to create effective e-commerce portals.
"Our customers want to be able to customize more things and push certain products and suggest specific synonyms for specific words shoppers might use in a search," says Shipulin. "We used Elasticsearch as the database for our backend, and then we spent months building our application on top of it. That's very difficult for an internal IT staff to do."
How to get Steersman advanced e-commerce site search
Steersman Search comes as a component of Steersman Business Suite, an all-in-one business automation system
Work with Steersman directly or through your web agency to setup Steersman Business Suite and website SaaS. Front end design, layouts, and coding can be done by Steersman or capable design and implementation partner firms.
~ by Steve Milano, in collaboration with Art Shipulin, CTO at Steersman
Related posts