6 Must-Have PIM Features for E-Commerce Catalogs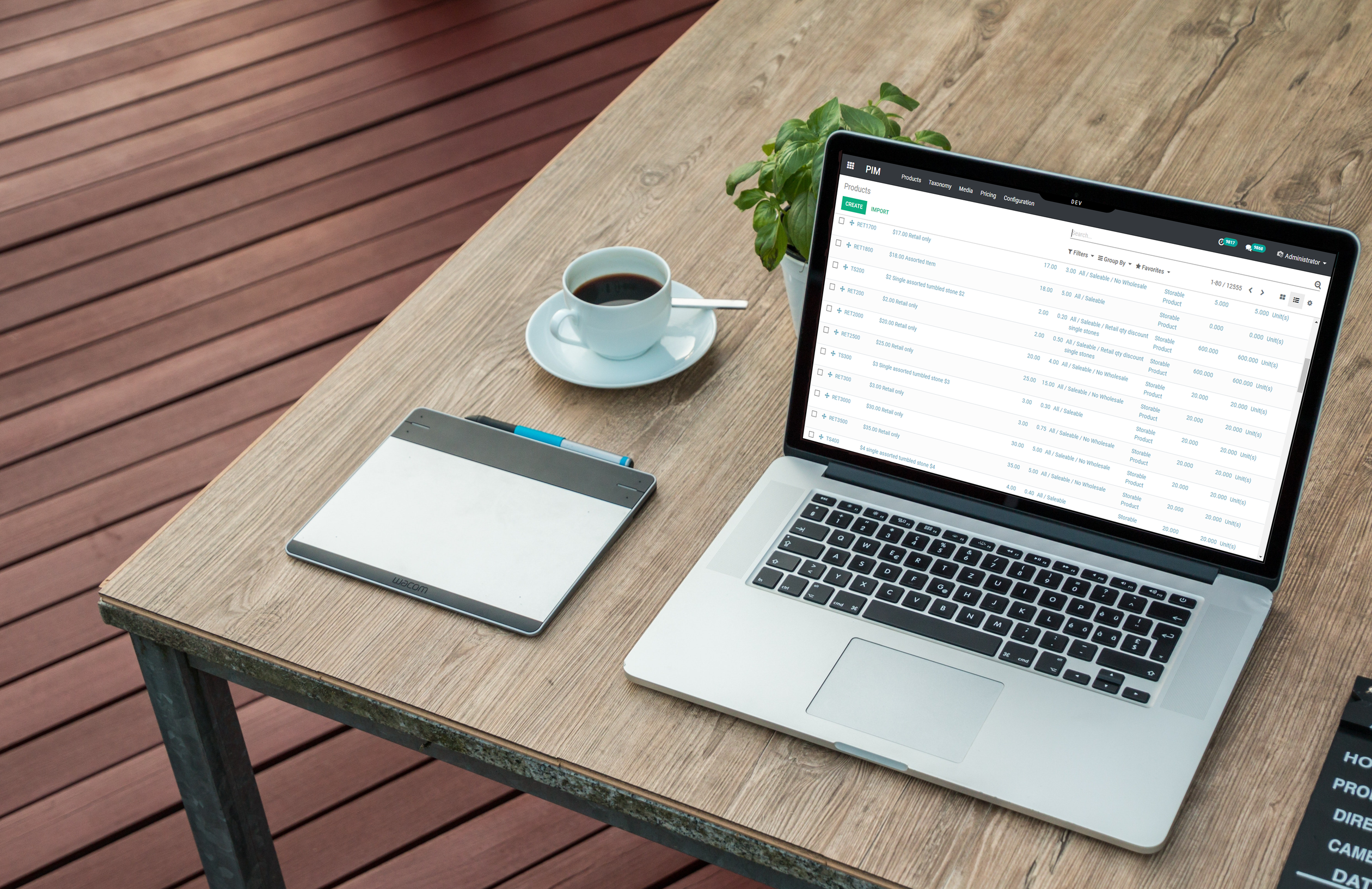 "Time is money" has become a cliché statement, but one that has proven true through the years. Today's customer demands the convenience and instant gratification that ecommerce provides, and it is up to the retailer to do everything in their power to ensure that shopping with them is a quick and pleasant experience. Having a great product is not enough if your web site requires a customer to jump through hoops to get their hands on it.
One of the greatest tools that is key to growth and relevance in the ecommerce landscape is product information management (PIM). Companies wishing to stay at the top of the game all leverage PIM software to help centralize, organize and analyze information about their products and there are several key features that are critical for a robust, flexible and intuitive solution.
Data Management
Importing data into your PIM needs to be easy and efficient, which is why it is vital to allow import data mapping and validation prior to import processing. You should never have to manually re-enter data that has been saved in other formats.
Product Relationships
A great PIM solution will allow you to present your products to the customer in an intuitive manner by allowing you to set up relationships between products, which might be as simple or complicated as your catalog requires. The ability to build robust mappings will boost your bottom line by allowing a customer to get from the home page to the product they want in an efficient manner so that they can place their order and move on with their day.
Advanced Filtering
Whether you are migrating a vast catalog in or onboarding a new seasonal line, managing everything is extremely difficult without a robust filtering functionality. Your PIM tool must have advanced filtering options that enable you to easily find exactly what you are looking for, even as your business scales up and you offer more and more products.
Unlimited Attributes and Templates
The whole point of a PIM tool is to organize and manage the vast multitude of attributes you need for each product you sell, so it would make no sense to limit that ability in any way. But allowing you to store all that information is not enough.
The complexity of multiple brands, product types, categories, and an endless array of specialized attributes unique to a client and their product should be easily managed by well thought out product templates. Product type templates simplify the process of adding new products to the catalog so that a new seasonal line can be imported by almost anyone without sitting through hours of training.
You should also be able to easily view, manage and quality check products by groups, types or any other criteria that makes the most sense for the task at hand. By filtering your view using any attribute most relevant for the task at hand will save you time and allow you to catch any errors or omissions with ease.
Bulk Editing
A huge time suck of catalog management is making individual edits to products by accessing them one at a time, and a great PIM tool allows you to make edits directly from the product list overview. The ability to filter a view and see just the products you are working on, to clearly identify any missing data, and then to edit all the items directly from that view without going into each item separately is absolutely crucial.
Asset Management
There are certainly tools out there that can help you manage digital assets, but wouldn't it be great if your PIM tool had that built in? Asset management is one of the reasons brands start looking for a PIM solution in the first place. You can greatly decrease the number of returned products and create an infinitely better customer experience simply by ensuring that each product on your site displays as much information as possible so that a buyer knows exactly what they will be receiving. This means that some product items might end up with dozens, if not hundreds, of attributes. A robust PIM solution allows you to store and manage images, videos, graphics and files in one place as well as allow you to easily link them directly to the products. All this while keeping every asset safe and up to date at all times. If the tool also has built in image optimization, then so much the better!
Steersman: The ideal solution to all these problems and more
To stay relevant in today's ecommerce market you must leverage every trick in the book to increase efficiency and enable automation for as many repetitive tasks as possible, while storing all data in a centralized manner so that all departments in your operation are working on the most up to date information. There are many products out there that provide one or two solutions for your ecommerce platform, but very few that do it all, and fewer still that do it well. Steersman e-commerce platform and ERP suite provide an unparalleled set of tools that equip a business with everything they need to efficiently run a business, all at a very competitive cost.
Ideal for both B2B and B2C retailers, our PIM tool allows companies to manage huge catalogs of products with ease by providing simple and intuitive tools to manage robust product information. Want to learn more about what Steersman has to offer? Read more from our blog, or contact us today and see how Steersman can launch your brand and improve your business.
Related posts