Connecting Magento to Odoo ERP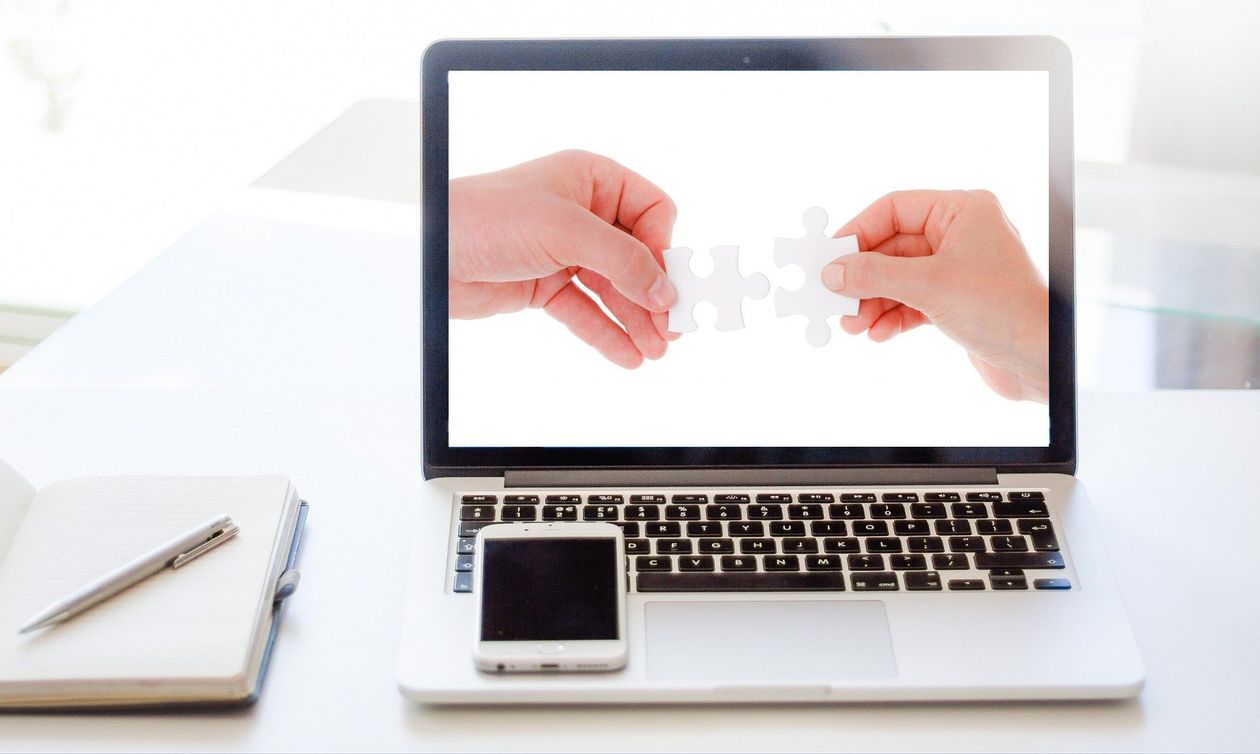 If you're looking for a way to connect your Odoo ERP to your Magento website, there are a number of different connectors to choose from. Both Odoo and Magento App marketplaces have viable options which vary widely on the features they offer, so it's important to take some time and think through your business needs before investing in one.
Difference in store options
The few options available in the Magento marketplace all have an easy to use interface with very simple integration steps, but limited functionality. These connectors will allow you to sync contacts, leads, products, categories, orders, invoices, tax rates and shipping methods, but only from Magento to Odoo. If you're looking to sync data back to Magento and display changes made in Odoo for your customers, you'll need additional add-ons from the Odoo app market.
On the other hand, there are many different app options in the Odoo app marketplace that will give you varying levels of control over what data gets synced and in which direction. Some are extensions to the connectors from the Magento store, others are built on top of the Odoo connector framework. The installation and configuration of these will vary in complexity, in direct correlation to the features offered.
Before diving in with a solution
A simple implementation might be sufficient for your business if your catalog is small, but keep in mind that there are a lot of different types of information that may need to be tracked, such as:
Customers
Orders
Shipments
Returns
Items in orders
Prices on orders
Product items in catalog
Prices in catalog
Catalog media (images, video links, PDFs, etc.)
Categories in catalog
Product attributes and variants
Catalog filters
And more!
Because there are so many options out there to choose from, it's extremely important to figure out what you absolutely need for your particular business model before investing time and money into something that might not address all your needs. The last thing you want is to create more work for your team, forcing them to deal with on-going customization and maintenance.
We've compiled a starting list of questions you might want to consider when choosing a connection that will cover all the needs of your business.
Order management
If a customer orders over the phone, do you enter that in Odoo or Magento? Which system will generate the confirmation?
What if you need to return an order that was a drop shipment straight to the vendor? Where does the return get processed? Does that information need to be synchronized?
What if a tax rate changes or I need to add a new taxable location?
Does order tracking sync from Odoo to Magento? How are partial shipments managed? Do customers receive shipping/tracking updates?
Do special order flags, notes, PO numbers or client's shipping account numbers get synchronized?
Catalog synchronization
Is the setup intuitive enough that you can trust your staff to manage the catalog?
Where are new products added? What if a product is added in the wrong system first?
How would you add new attributes or variants to existing products and how would the change affect order history?
Where do you change the product images, SEO descriptions, or other media? How would a product image deletion sync?
Stay in control
Make sure you figure out what you need before investing time and money, don't assume that any connector will do everything you need right out-of-the-box. Take the time to rank the connectors against the list above to see which one fits the best, but keep in mind that you will probably need to have a technical resource to ensure the integration works well.
When all else fails
If you find that a connector between your Magento solution and Odoo ERP simply doesn't do everything you need it to, consider the Steersman E-Commerce solution for Odoo. As it is a module and micro-service in Odoo, there's no need to import/export any data between platforms. You can manage everything in Odoo while ensuring that your customers are working with a high-performance online store, optimized for UX. Read more about Steersman's E-Commerce package for Odoo, or take a look at how great Odoo sites can be. Contact us if you want to see what Steersman can do for your business!
Related posts